Thanks For The Memory
Image:Thanks_for_the_memory.jpg
Production
Directed by

Ed Bye

Transmission
Original air date

20 September 1988

Chronology
The Red Dwarf crew wake up four days after celebrating the anniversary of Rimmer's death, only to find they've got no memories of the previous four days, but when they find the black box on a moon they learn Lister gave Rimmer his memories of former girlfriend Lise Yates as a birthday present. Written by Daniel Williamson.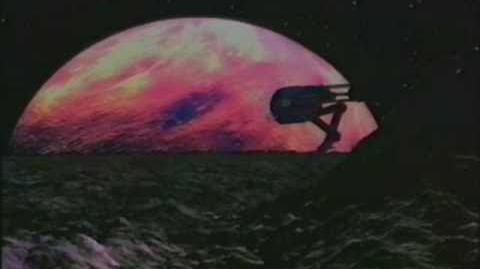 Errors and Explanations
Edit
Continuity
Edit
Lister's cast is missing for some shots when he is in the spacesuit. ('Craig Charles' was called away for the birth of his son, so production manager Mike Agnew stepped in and forgot to put on Lister's plaster cast.) These scenes are from the Flashback scene, showing Lister and the Cat in their suits before they dropped the tombstone on their feet.
Ad blocker interference detected!
Wikia is a free-to-use site that makes money from advertising. We have a modified experience for viewers using ad blockers

Wikia is not accessible if you've made further modifications. Remove the custom ad blocker rule(s) and the page will load as expected.